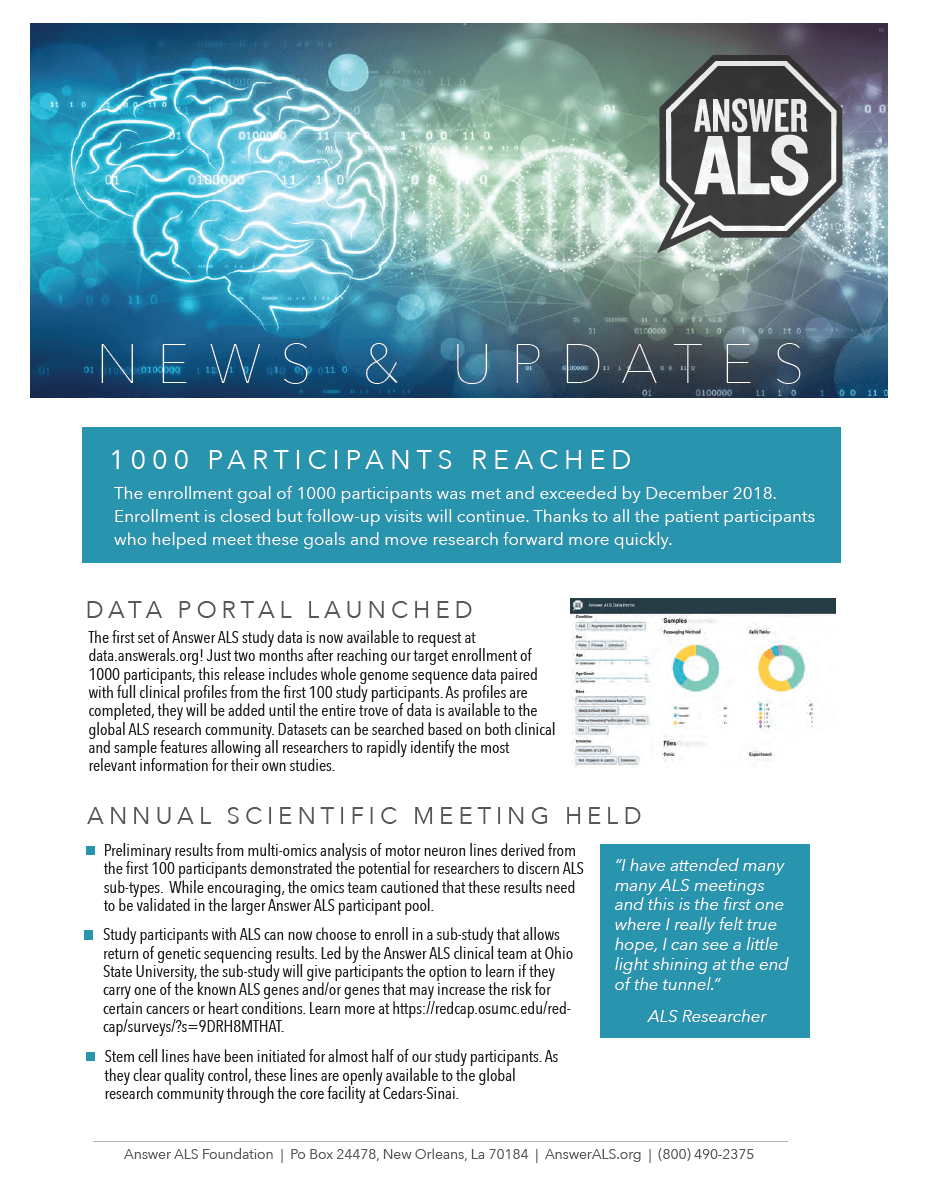 Each quarter we will release data and progress being made within the project. The graphics and information in this newsletter are a few of the highlights happening within the Answer ALS Program. The newsletter illustrates overall stats on some key components of the project.
One exciting announcement is the launch of the Data Portal. The portal is available to researchers across the globe, so they can access all of the data the Answer ALS program is compiling. It will be the largest and most comprehensive data set ever created for ALS. While only 1% of the data is uploaded to date, more is being added and many researchers have already utilized the data to accelerate their own programs. 
Another highlight of the Answer ALS Research Project is creating over 1,000 unique stem cell (iPSC) lines from ALS patient participants and healthy controls. These stem cells and their derived cells of the brain and spinal cord will and are being used to model the disease on a large scale, across many variations of ALS. This allows scientists a deeper look at the mechanisms of every "type" of ALS.
Additionally, preliminary results from multi-omics analysis of motor neuron lines derived from the 1st 100 Answer ALS participants demonstrated the potential for researchers to discern ALS sub-types. While encouraging, the omics team cautions that these results need to be validated in the larger Answer ALS participant pool.
You can view the entire Newsletter here : AA Newsletter April 2019