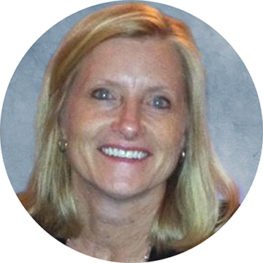 Clare Durrett's communication experience includes extensive strategy and execution responsibilities in the political, policy making and public affairs arenas. The political campaigns she helped lead include congressional, state legislature and mayoral efforts as well as municipal and county ballot proposition elections. Ms. Durrett helped lead public communication campaigns on behalf of several major economic development initiatives, including one incentive package valued at more than $150 million. She also led the creative team responsible for the collateral material deployed in a successful statewide medical malpractice tort reform initiative passed by both houses of the state legislature and approved by voters.
Her experience includes more than 35 political campaigns and several policy campaigns at the state and local levels. She takes personal pride in the successes realized by her clients, but mostly in the long standing relationships developed through a strategic collaborative effort.
Since volunteering to assist Steve Gleason's, Team Gleason, and now Answer ALS, Clare has focused her efforts on communicating Steve's inspirational message and awareness for ALS. In 3 years, Steve has appeared on every major network, 2 Super Bowls (one as a sponsored non-profit), an ESPN special, NFL Network's "A Football Life", 2 times at the United Nations, a 2014 Super Bowl commercial and most recently helped Steve push for the submission and ultimately the unanimous passage of the Steve Gleason Act. Three Emmy's are associated with stories about Steve out of 5 nominations.
Ms. Durrett attended both Northeast Louisiana University and Louisiana State University, but her team loyalties are only with the New Orleans Saints, Team Gleason and finding an end to ALS.