Pat Quinn,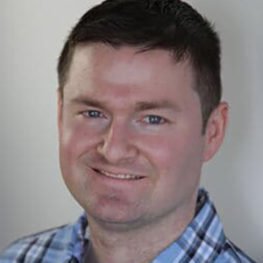 ALS Advocate, Living with ALS
In March of 2013, a month after his 30th birthday, Pat Quinn was diagnosed with Amyotrophic Lateral Sclerosis, ALS. Shortly after, Quinn committed to spreading awareness for this unknown disease. He became a strong advocate and organized Quinn for the Win, explaining to others that having no effective treatments or cure is not acceptable. Since 2013, Quinn for the Win has held over a dozen local fundraising events to spread awareness of the disease and increases funding for ALS research.
In July of 2014, the biggest movement in ALS fundraising history began, the ALS Ice Bucket Challenge. Quinn was at the forefront, connecting networks to facilitate popularizing the Ice Bucket Challenge around the United States and around the world. The 2014 ALS Ice Bucket Challenge raised over $220 million globally.
Quinn has received many accolades for his advocacy work including the ALS Association Living Hero Award, the ALS Therapy Development Institute Stephen Hayward Patients Today Award, the City of Yonkers Mayor Mike Spano Distinguished Service Award. Quinn was inducted to the Iona Preparatory Hall of Fame and the Irish America Magazine Hall of Fame in Ireland. He also received the Dylan Smith Award from the American Ireland Fund for community service. Quinn and the ALS Ice Bucket Challenge received a Webby Award. His five-word acceptance speech at the Webby Awards, "Every August Until A Cure," became the new mantra for the ALS community. The ALS Ice Bucket Challenge was nominated for 13 awards at the Cannes Lions International Festival of Creativity and was awarded 10 Gold Cannes Lions and the Grand Prix for Good. Quinn was nominated for 2014 TIME Magazine Person of the Year.