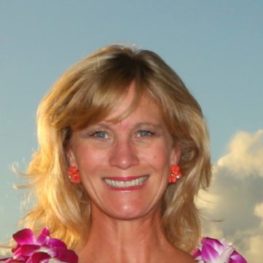 Terri Thompson is a Scientist/Program Manager partnering with the Answer ALS research team to bring participant biological data to the scientific community. After spending nearly two decades working in research and managing several programs, Terri joined the Answer ALS team in 2015 as the Multi-OMIC Program Manager helping to manage data generation and publication.
Managing large, multi-OMIC dataset programs and open-source database design isn't new for Terri. She has helped with bringing other large scientific datasets to the research community.  Terri worked with NASA to generate GeneLab, NASA's largest open-source database for space life science research and with the NIH/NINDS to establish NeuroLINCS, a collaborative effort between research groups with expertise in iPSC technology, OMICS methods and computational biology.
Terri holds a Ph.D. in Genetics/Biochemistry from University of California, Irvine and received her B.S. degree in Biology from Texas A&M. She did a postdoctoral fellowship with Lou Kunkel at Boston's Children's Hospital/Harvard Medical School and worked in industry developing sequencing technologies and building research tools.