In honor of Lou Gehrig's Day on June 2nd and of Gehrig's famous speech on July 4th, we will draw one name to be given a Lou Gehrig signed baseball. For every $50 donated at the link below, you will be entered once. If you are able to donate $100 or $200, you will be given more chances for this baseball history! The more you give to help ALS research, the more chances you have!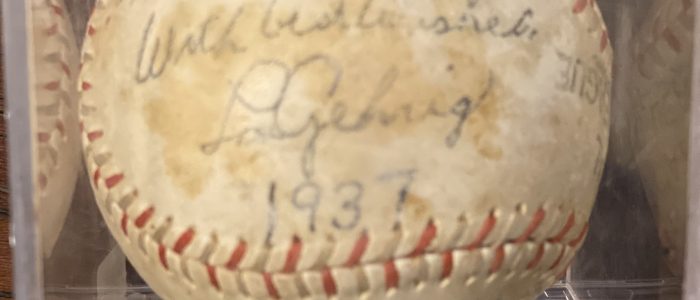 You can also enter once, by emailing Giving@AnswerALS.org and stating: "Please enter me in the Lou Gehrig Baseball Giveaway". Also, add your name and phone number.
We will draw for the new owner of the baseball on July 4th!

http://weblink.donorperfect.com/LouGehrigBaseball

This Lou Gehrig signed baseball is from 1937. The original ball was auctioned in 2010 through Leland's and the signature was verified as authentic and enhanced.